Spotlight Sponsorship - $1,500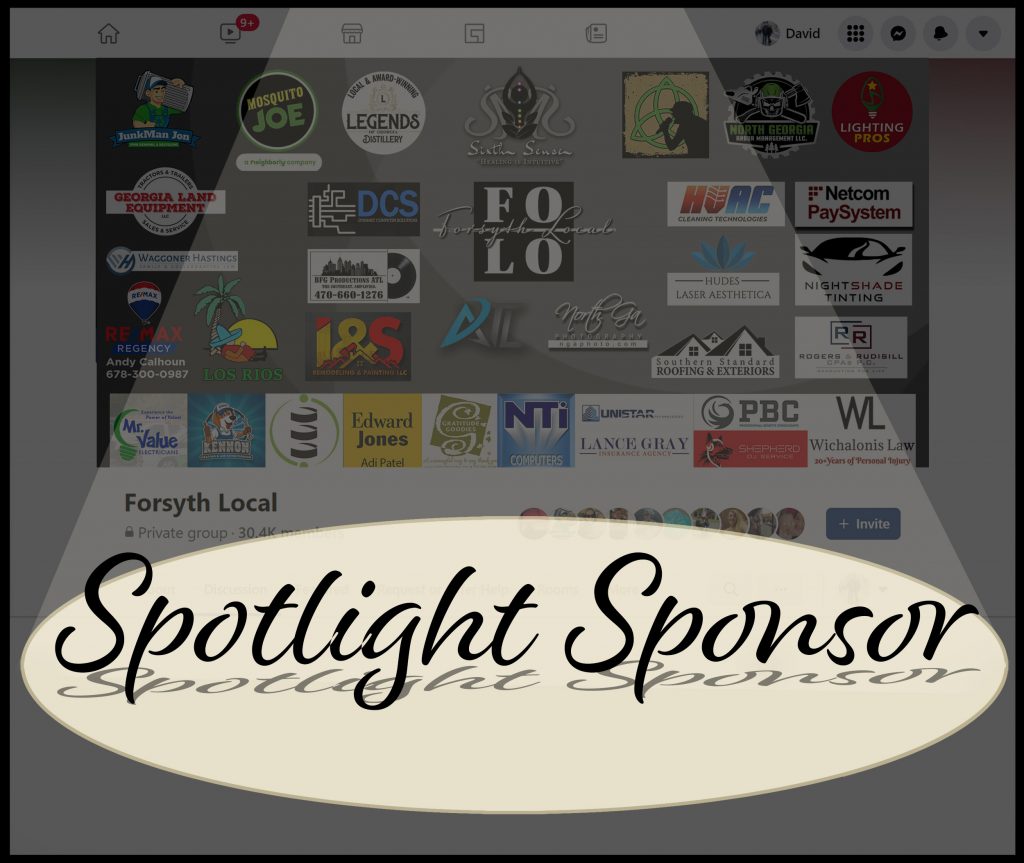 Premium Business Listing
Profile Photo
Quarterly Pinned Post in group. 

Custom Contact Card Creation
Preapproved to post in group.
Links to web, social, email, phone
Limited to 1 Company Per Primary Industry. Industries list and availability found here. 
10% Discount on Services provided by Forsyth Local
Appear in Business Highlight on Homepage.
Event Promotion through Facebook Shares. 
Art design on ads used in serving sponsorship.
Business's ads displayed on website
No competitor ads on listing
FOLO Connections Bronze Sponsorship to all Events. 
Ads in Event Galleries
Contact Info Included in All Newsletter Emails.
Free Listing
Support Local Business
Minimum required to be approved to post in Forsyth Local Group.
Listing Lite
Support Local Business
Preapproved to post in Group. Must follow group guidelines to keep this priveledge.

No competitor ads on listing